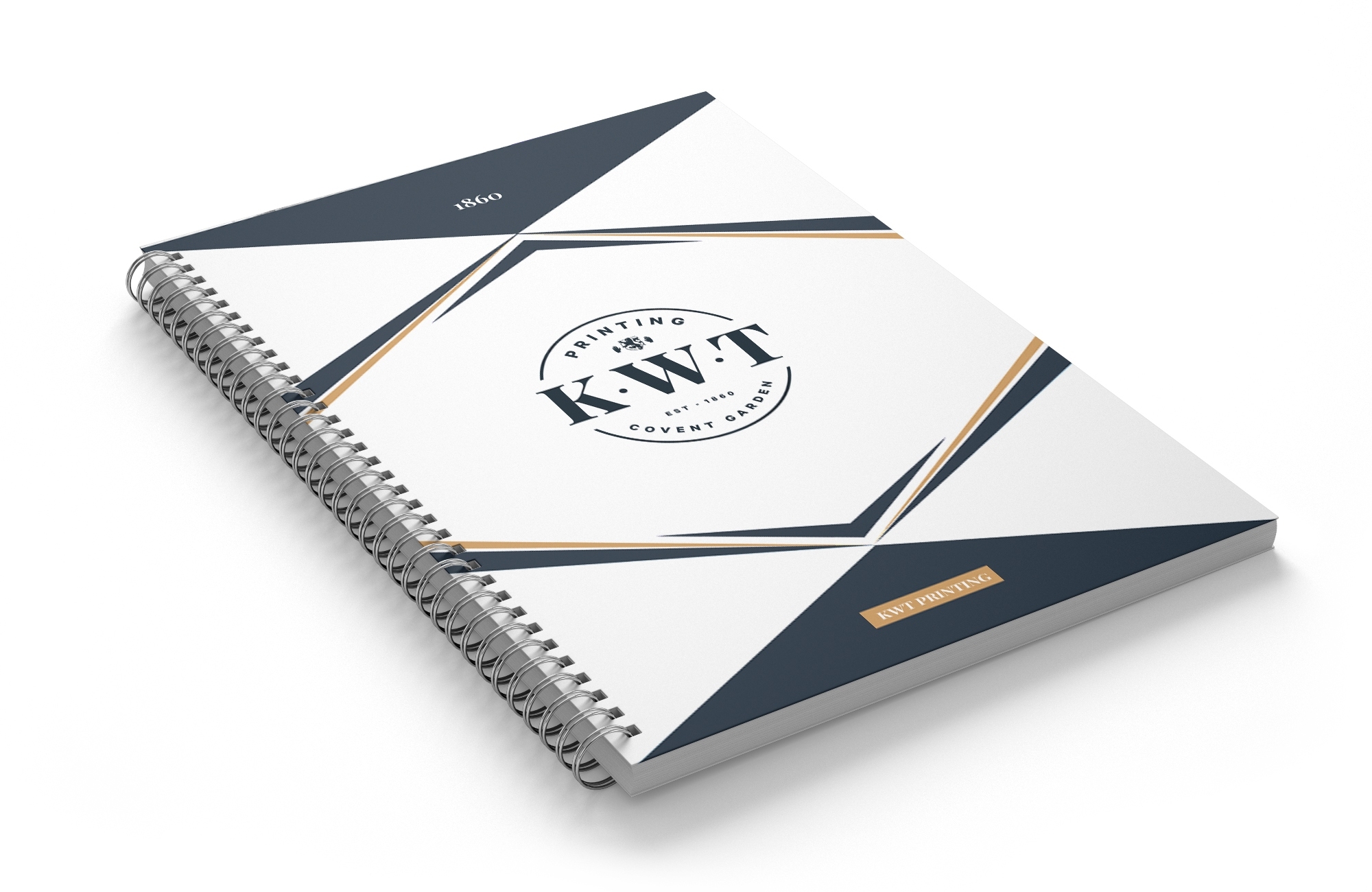 Print
Finishing
&
Binding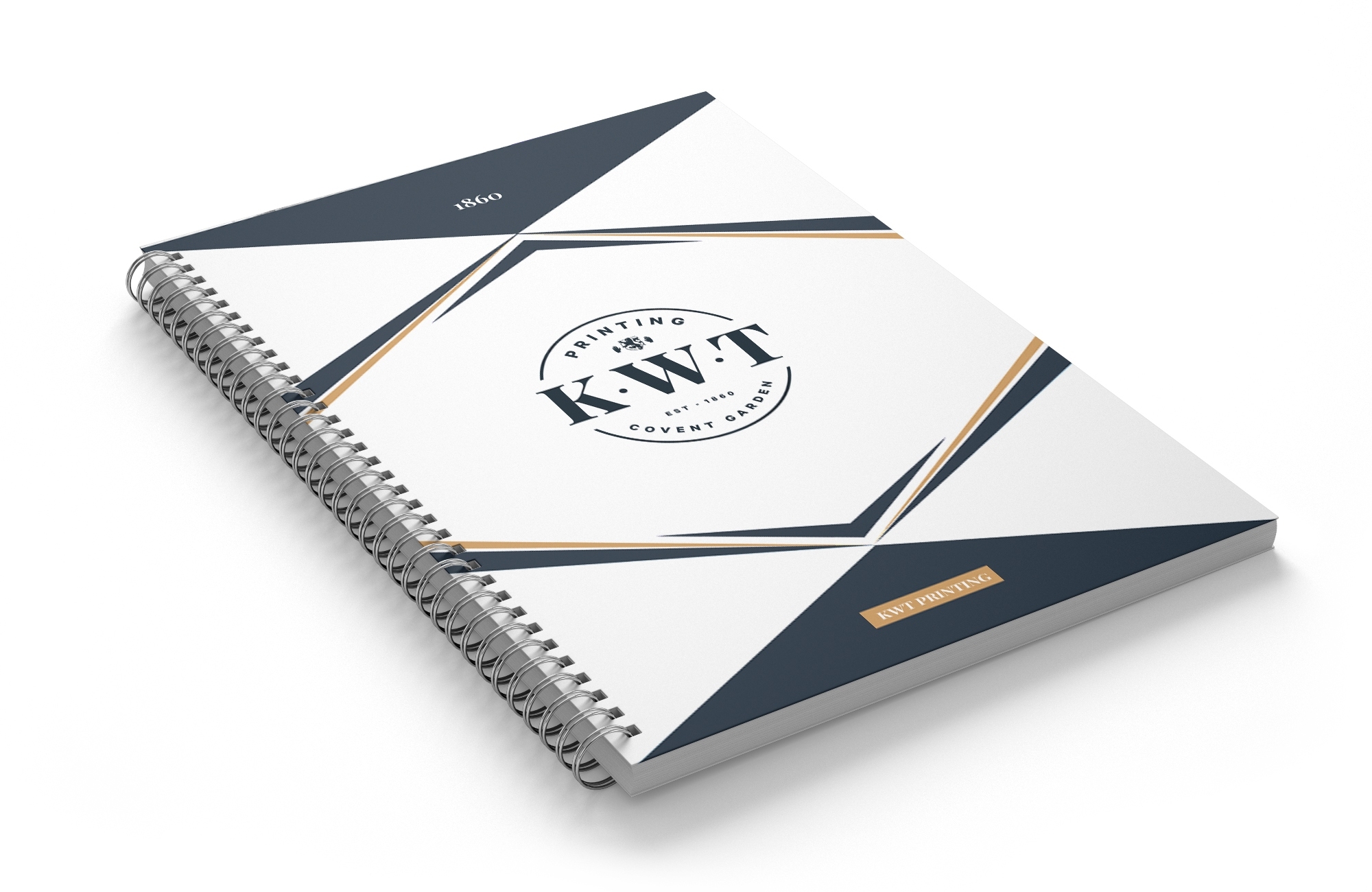 KWT cover a wide range of binding services whether it is for report printing, a pitch or a university hand in KWT have you covered.
Saddle Stitched
Folded sheets gathered together one insert in to the other and stapled through the fold.

Perfect Binding
Thermal glue is used to bind the cover and pages together at the spine, Creating the perfect edge.
Wiro Bound
Holes are punched in the pages and then the machine is used to close the c-shaped wire that binds together the pages.
Lamination
The best way to protect your print is to laminate them, you can choose from gloss, matt, soft touch. This protects your print from finger marks and offers some water resistance

Spot UV
Ultraviolet varnish, when a specific area of the job is covered with a transparent coating making the image stand out.